September 26th, 2016 - Photo Update
It's been a week since my last update, here are a few recent shots of the tank.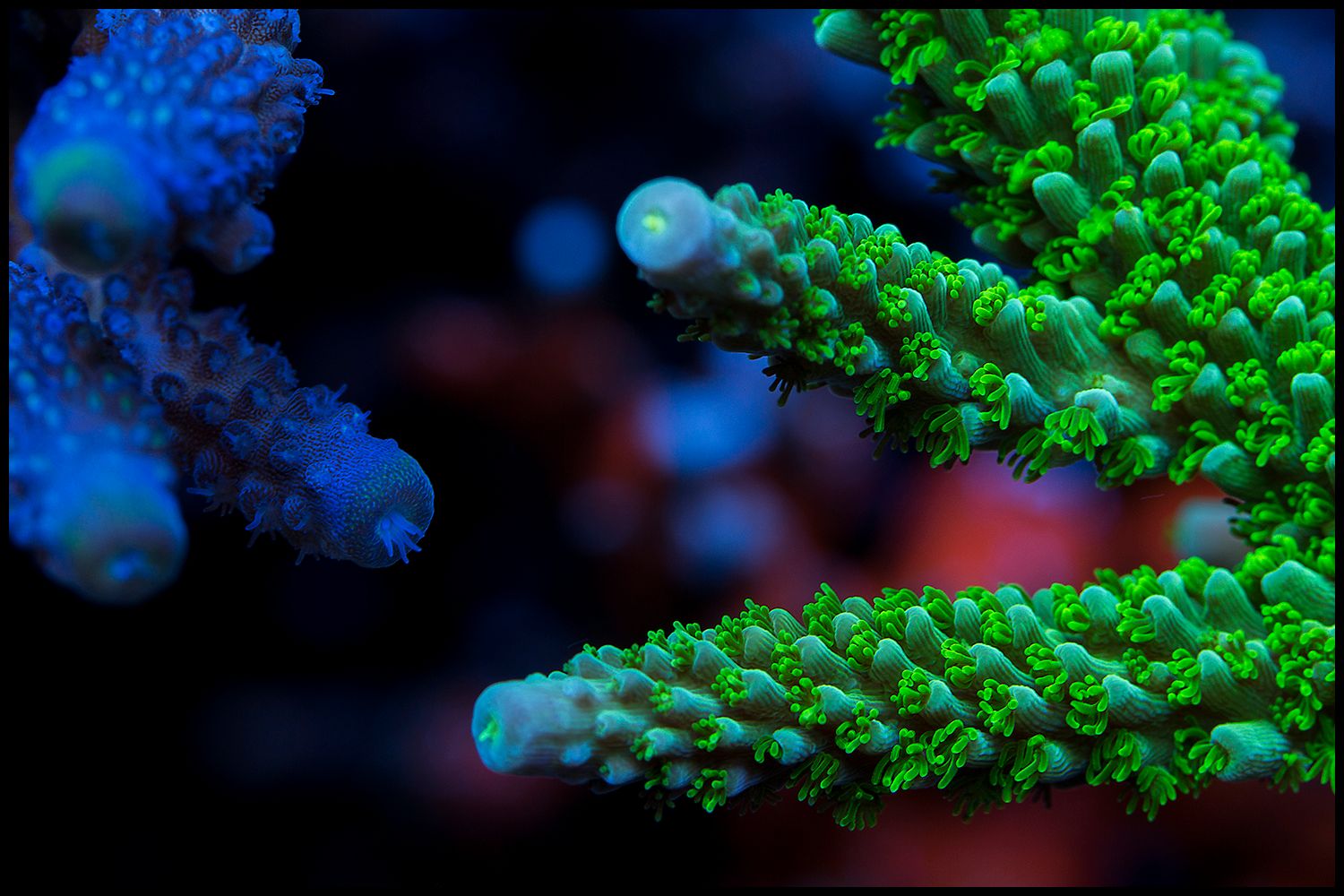 Humilis meets Slimer - My ORA Slimer has made many appearances over the past 9 months but this may be the nicest shot of it yet. I love the color and detail in the slimer and then the contrast to the Purple Humils really makes it pop. Both of these corals are mounted high and get lots of light and flow.
Midnight Stag - What this coral lacks in color, it makes up for in the texture of the skin and rapid growth. I recommend you zoom in to really see the detail in this coral. I have this mounted high in the aquarium, it gets flooded with light and flow.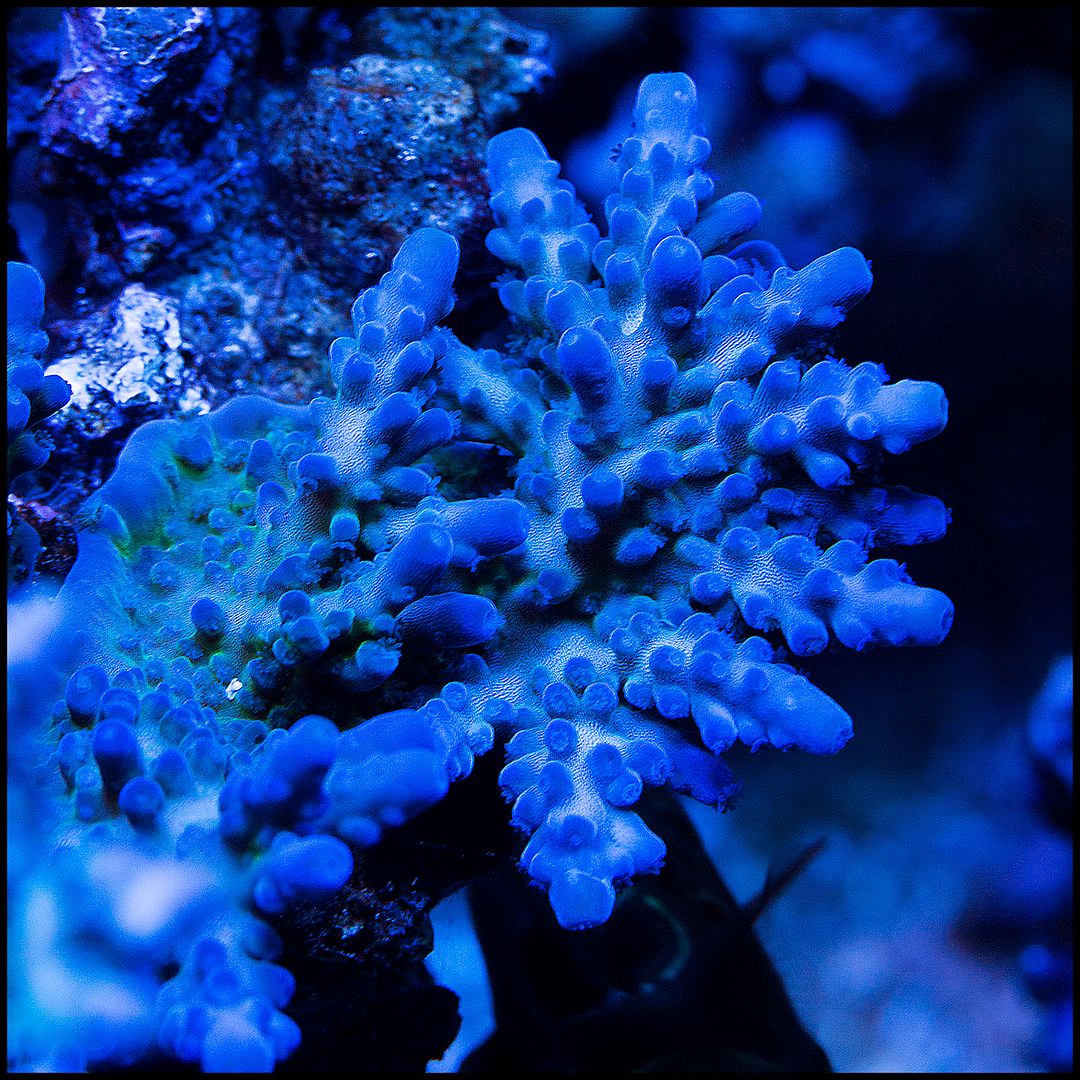 Deep Water Acro - This is yet another coral given to me by one of our local reefers. It looks a lot like a Myagi Tort to me. I think I have this coral a bit higher than it needs to be. If I were to lower it, I think I could pull more green out of the base.
Cherry Corals - Kick A$$ Horrida - Today's post is of a coral from Cherry Corals. I really wish that I could view this coral in the same fashion as this top down because it's pretty stunning. From the side, you miss all of that polyp goodness.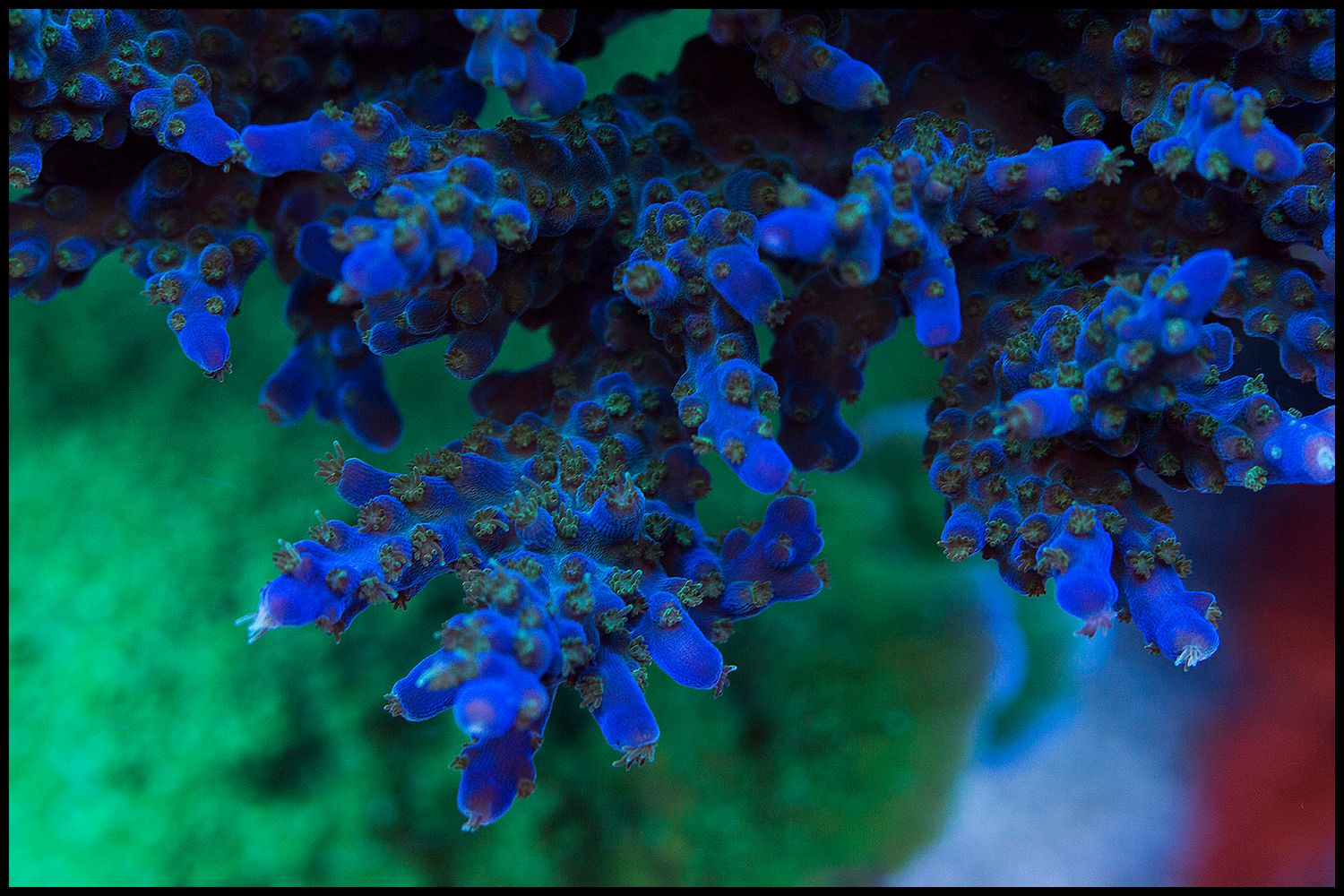 Here is a post is of my Tri Color which is a bit odd, cause it's not much of 2 colors let alone 3. It's a nice coral all the same, especially viewed top down like this.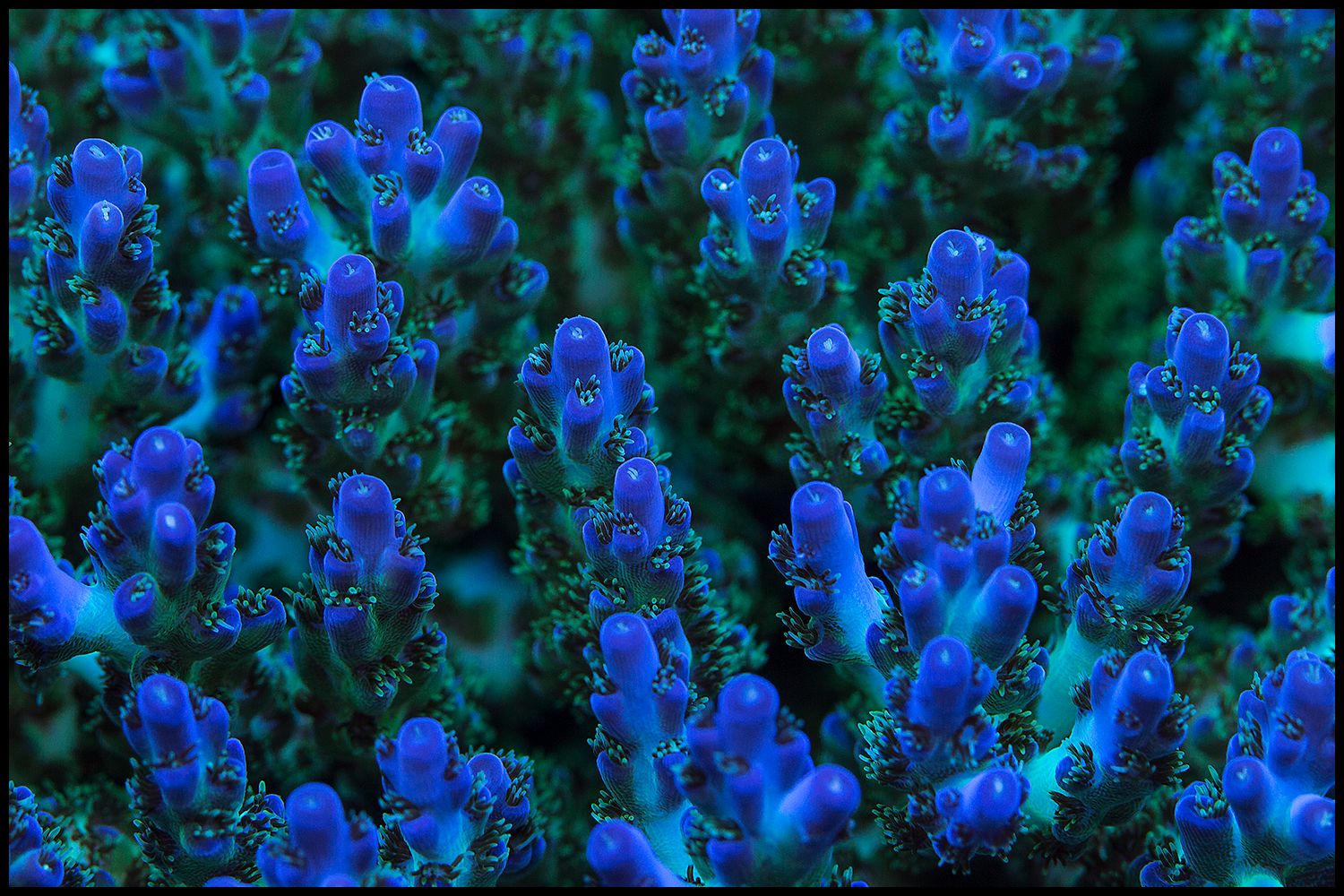 Pearl Berry - My favorite of all time
Bio Reef Green Goblin - The greenest of green corals, the Green Goblin from Bio Reef! This is a really cool coral, actually in the anacropora family. It's truly like no other coral that I have.